Culture Mix
Culture Mix - detail
Silk Road Bag
Silk Road Bag
Silk Road Bag - detail
Cultural Revolution I
Cultural Revolution I - detail
Cultural Revolution IV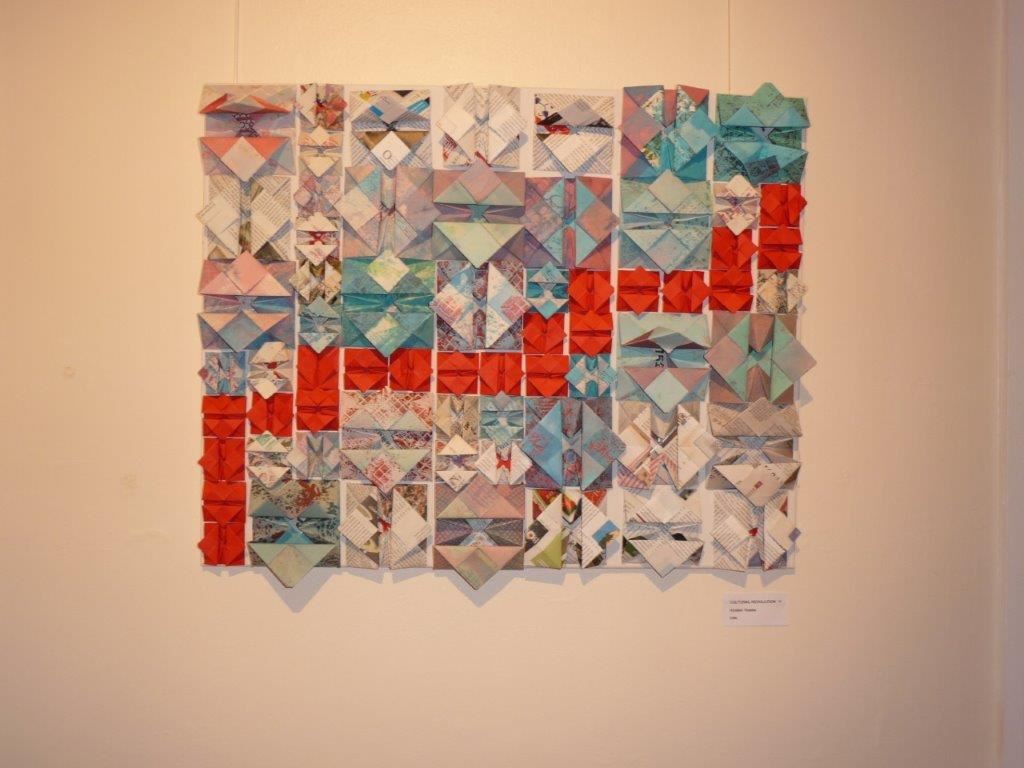 Cultural Revolution V
The Emperors New Clothes
The Emperors New Clothes - detail
Miss Willmott in Her Garden
Miss Willmotts Cushion
Miss Willmotts Cushion - detail
Red Jug
Vintage Scandinavian Birds
Miss Willmott's Garden II
I was born in Denmark and much of my work is inspired by Danish folk textiles, interpretations of Hans Christian Andersen's Fairy Tales and the mix of cultures along the silk routes from China to Northern Europe.
​
Most of my work is created from reclaimed materials, cotton, silk, viscose, paper and fragments of embroidery. I dye, print and embellish with machine and hand stitching.
​
My recent work 'Cultural Revolution', panels of folded dyed and printed paper boxes, is inspired by the Chinese folk art of folded paper booklets called Zhen Xian Bao for storage of needlework supplies. Small red boxes on the panels illustrates the devastating impact of Chairman Mao's Cultural Revolution and collectivisation on the rural population. The book Tombstone describes how millions died of starvation.
​
'Culture Mix' is a set of three 3D collars influenced by textiles from the Amager and Hedebo regions of Denmark and the Guizhou Province of China. The work draws on Hans Christian Andersen's story The Bell and explores similarities in pattern, techniques and colour in cultures along the Silk Routes from China to Northern Europe.
​
My current work draws on WWII wartime austerity, designs in 1940's and 50's Stitchcraft magazines and the influence of the Needlework Development Scheme to promote embroidery as a creative art form.
Other work has been inspired by Miss Willmott and her garden at Warley Place and the plant hunter 'Chinese Wilson'.
​